Turn YOUR knowledge into PROFIT
---
Everyone is talking about online courses at the moment… and you've realised that you can't keep selling your time for money. You'll go crazy. There are only so many hours in a day and you don't WANT to work all of them.
You know an online course is the perfect way to leverage your business, to build a semi passive income, and to stop trading your time for money…
But you want someone to show you how to write one… to show you how to actually get it online… to take you through all the steps you need to go through.
Well, that's EXACTLY what we'll be doing for you.
The Course Creation Workshop – a 1 intensive day where you will: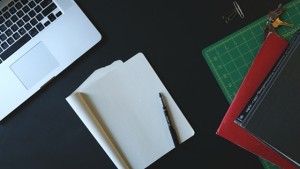 Create clear outcomes that will make course writing easy
Learn the technique for getting stuff out of your head and onto paper
Learn how to effortless create chunks of content that your customers will love.
Outline your full course
Nail the format, in the way that will help you and your students the most
Learn recommended technical options and plug-ins to make this run
Outline the sales process for getting students in to your course
This isn't one of those days where you sit and listen to someone. This is a complete, hand holding, guided workshop, where we take you step by step through how to create online courses.
You will write, outline and begin to build ON the day.
Tickets are just $149
All inclusive in your ticket price:
Wifi (bring your laptop or tablet and implement as you go)
Full printed workbook. Build your content in it as you go and take it home after the event to keep building
A huge 7 hour workshop, where I take you step by step through creating your own course
---
I found the workshop incredibly practical, focused and tailored to what I needed in order to understand
the online course creation process and also importantly the implications of that strategy for my business.
Sam knows how to translate her knowledgable and expertise into helping businesses leverage their success
through an online learning profile. She not just 'talks the talk, she 'walks the talk'. Thank you Sam.
Dolores, C3-Leadership
---
All the details
New dates coming soon.