Hi, I'm Sam,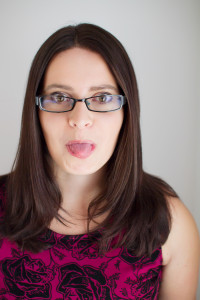 Sam I am (and no, I do not like green eggs and ham!)
But I do love creating courses, and helping others to create their own amazing courses and workshops.
I work with passionate people just like you, to take all of that "stuff" out of their head and turn it into a course. With over 10 years' experience training others, I can make the process quick, easy and plenty of fun.
I've been training for most of my career. My background in retail management means that I've been managing and training teams of 30 – 100 since I was 18. When I escaped the world of retail I realised that it wasn't the sell that I had loved, but teaching others.
I've worked with members of the Australian Defence Force, Emergency services, Government departments and the Surf Lifesaving Foundation. And now, the Get Real Business Academy helps me show YOU how to pull all of that information and put it into a tangible course format.
I love what I do.
I love watching someone get a new concept, I love it when people take what you've taught them and build on it, implement it and get great results. I love that I get to share what I enjoy, with 100's of people.
And I want you to be able to do the same!
**Sounds great Sam, but are you qualified?**
You know what… in the past 7 years of being self employed, no-one has ever asked me for my qualifications… but, if paperwork is the kinda thing that floats your boat, I hold the following qualifications:
– Certificate IV in Training and Assessment
– Diploma of Vocational Education and Training
– Diploma of Training Design and Development
– Certificate IV in Work Health and Safety
– Certificate IV in Life Coaching
– Diploma of Management
– Diploma of Retail Management