"Build a course" "Write a signature program" "Make a group program"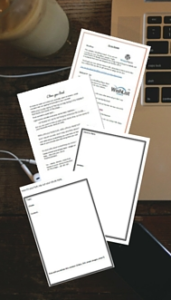 "It will be fun" THEY said!!
Everyone is talking about courses, but no one seems to be talking about the amount of effort that goes into building one.
You have a whole heap of stuff!! You've even started to put your course together (or even gotten 90% of the way there) but now you are not so sure. The thing is, you've probably got too many ideas, and maybe even too much content… and now you are overwhelmed.
OR… maybe you've finished your course, even run it a couple of times, but you're ready to make it the best it can be. You want to know exactly what you can do to make it the talk of the town.
This is exactly where the Course Review Bundle comes in.
So, how does this all work?
1. During the first live call you and I will work out exactly where you are up to already, and review your structure and target market.
2. Then I'll review all of your content. Send me everything! If you've already got your course on a platform, you simply create me a student account and I will work through it exactly like they would.
Otherwise you can send me videos, pdfs, the lot.
I'll complete a full review of your course, work out what you have so far that's great (and what can maybe be left out). I'll give you feedback on usability, flow, content, structure, and everything in between (don't worry, it all comes from a place of love).
3. During our second live call I will debrief you on everything I found and take you step by step through what to do next. You don't even need to take notes, I'll send you a personalised action plan as well.
What do you get?
– 2 x 1 hour one on one video calls.
(One at the beginning of the process and one at the end)
– A complete review of any existing materials you have that relate directly to your course idea
(Send me your videos, pdfs, content and I'll tell you where to go next)
– A step by step action plan
(After the last session I will send you a personalised step by step action plan, to tell you what to do next, how to do it, and to help you reach the outcome you want).
Who is this for?
This is ideal if you are a service provider who has lots of IP. You may well already have started putting some of that into a course (it doesn't matter if you haven't quite got to that stage yet).
This would also work for you if you already have a course, but you are ready to improve it, make more sales, and get better outcomes.
How much is it?
The Course Review Bundle is just
$549
(That's Aussie dollars, which is great for those of you around the world).
With this you also get a BONUS 12 months access to the Get Real Business Academy, where we can continue to support you to build and grow your courses (and your business).