"You need to make a course" they say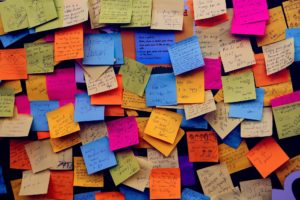 "It's easy" THEY said!!
Everyone's talking about it, but do you ever feel like it's just not that easy sometimes. "Oh just build a course"… yup, I'll get to that.
You have a whole heap of stuff inside that heap of yours… so much stuff.
But the moment that you try and put it on paper, or in any sort of structure, you feel stuck.
You have piles of notes, and post-its stuck everywhere, but that is as far as you ever seem to get.
Which is exactly where a brain dump session comes in.
Let me help you get everything out of your head, and work out what you need to include (and what can maybe be left out). Then let me create a complete course outline for you and a personalised action plan just for you, that tells you exactly what to do next.
What do you get?
– 2 hours with me on Skype or Zoom
( Where we will completely brain dump your content, work through your structure and pull everything out of your head)
– A full course outline
( After the session I will compile everything we spoke about into a full course outline for you, so you can see what goes where)
– A step by step action plan
( I will send you a personalised step by step action plan, to tell you exactly what you need to do next).
Who is this for?
This is ideal if you are a service provider who has lots of knowledge. You have a head full of stuff, and you know that a course is the next step, but that's where you hit a wall.
This would also work for you if you started to outline your course, but really aren't sure that you are on the right track, or need some help.
How much is it?
The Course Review Bundle is just $250 (That's Aussie dollars, which is great for those of you around the world).